The CSSP has been working on Education particularly in Sindh since its inception with an aim to enhance the role of citizens and institutions for the improvement of education in policy & practice, improve the community and government responsiveness, and to strengthen the Civil Society to voice for promoting Education.
The key objective is to improve access, quality, and governance in education sector through engagement of public institutions, local communities, and School management Committees (SMC)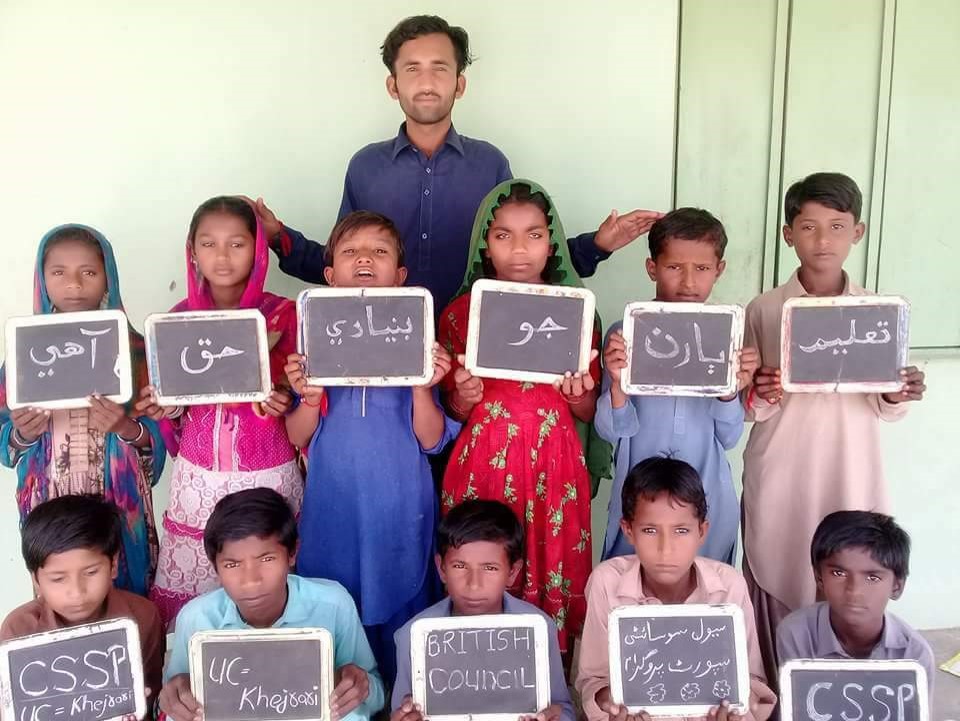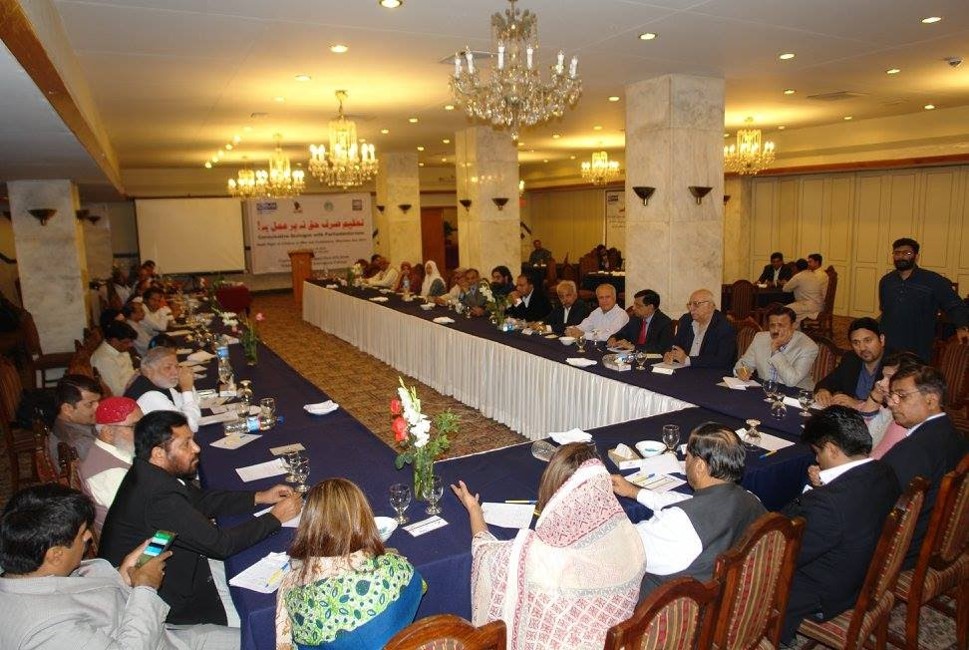 Take A Child to School (TACS) – Drive
CSSP implemented a 6-year education programme "Take a Child to School (TACS) in four districts of Sindh, including Shikarpur, Sukkur, Tharparkar. The focus was to lead an enrolment campaign for the Out of School Children (OOSC) by engaging the youth. The key interventions under the programme included;
Identified and trained 637 youth volunteers aged 18-32 (ILM Ambassadors) who were engaged in HH Survey, OOSC identification, mobilization, enrollment, and retention in the public primary schools.
Formed and strengthened Mohalla Committees (MC) at UC level to support in children enrolment, retention and coordinating with the District Education Department and School Management Committees to provide the missing facilities.
Maintained online database on web portal by uploading the enrolment data for each child.
Implemented "Dosti School" Sport component in 35 schools by conducting different games & recreational activities with the children. It helped in retention of the enrolled students.
Supported the Mohalla Committees in construction of six school classrooms in Sukkur and Tharparkar.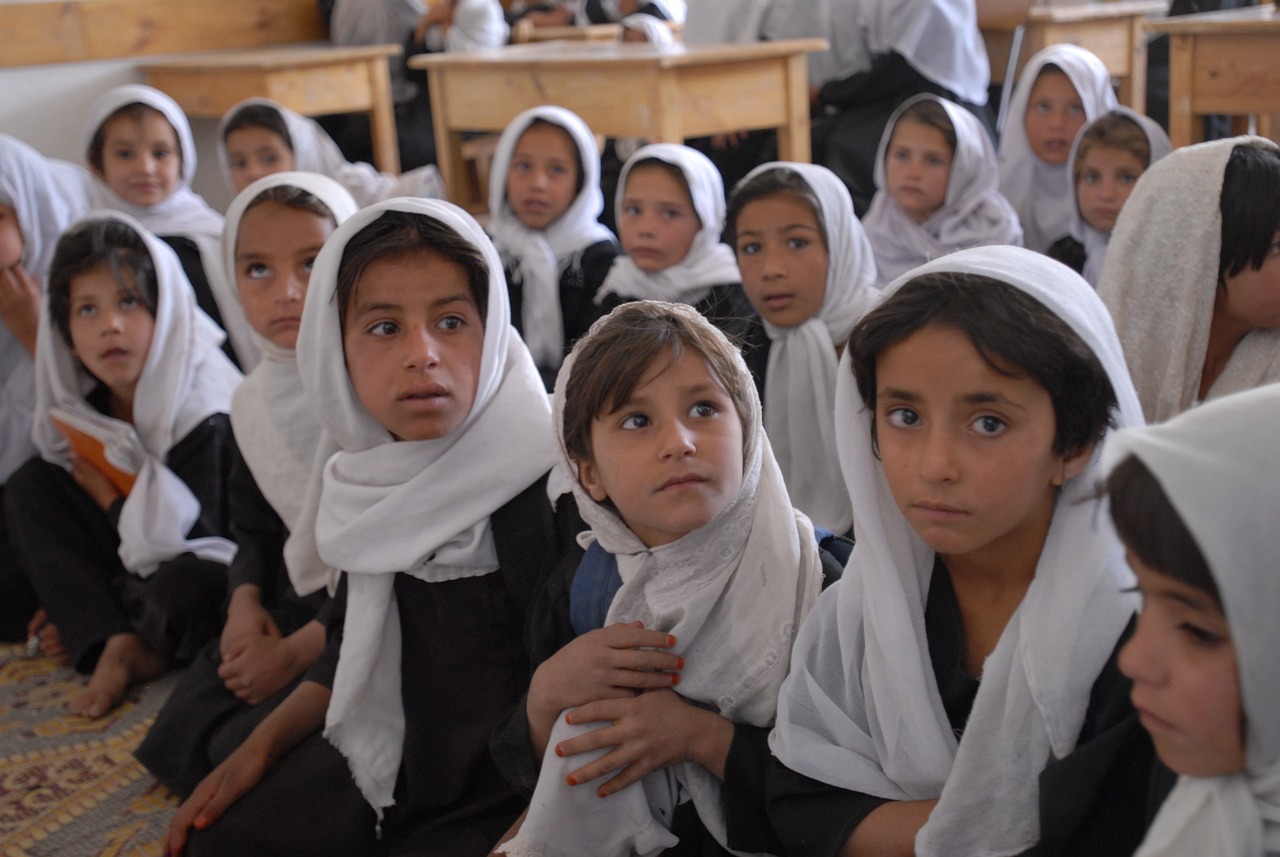 EDGE Pathways – Girls Digital Education programme
The CSSP implemented a 'English and Digital for Girls' Education' (EDGE) Pathways programme that focused on improving the life prospects of adolescent girls of socio-economically marginalized communities by enhancing their English language proficiency, digital skills, and awareness of social issues. A total of 15 Peer Group Leaders (PGLs) aged 18-20 years were trained on Pathways EDGE manual who then delivered their Social Action Projects (SAPs) by engaging 80 adolescent girls of age 13-19 to teach the English, digital, and 21st century social skills. The PGLs established EDGE clubs for girls within their communities– an after-school space for the trainees for learning sessions and discussing social issues.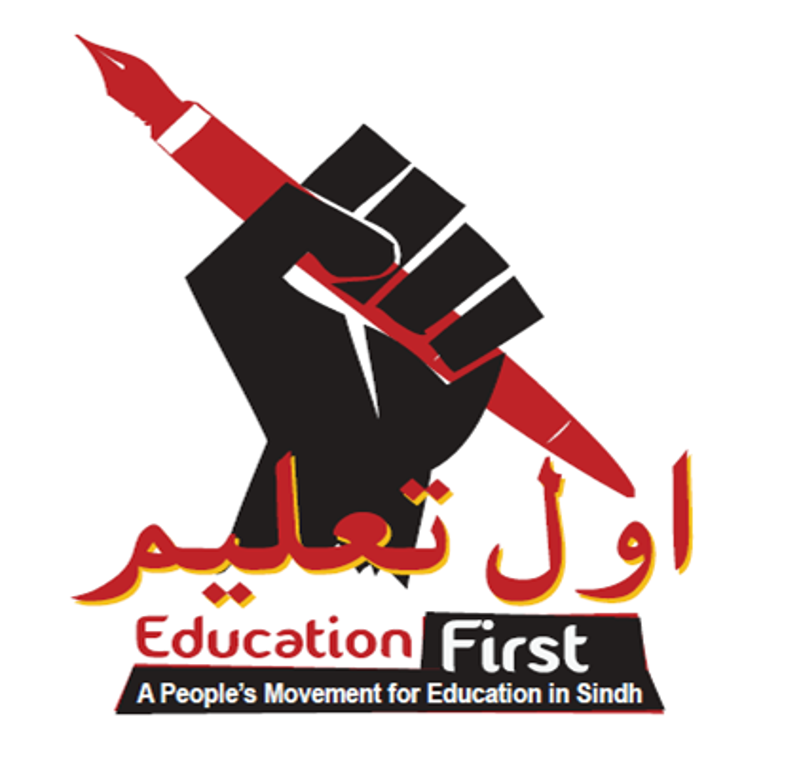 Awal Taleem Ithad (Education First Alliance)
The CSSP in collaboration with 17 other organizations launched a campaign titled "Awal taleem Itehad" (Education first Alliance) at district and provincial level. The ATI alliance focused on fostering policy reforms and ownership to improve educational status in Sindh through alliance building and consolidating efforts of stakeholders. Under the alliance a provincial level working group and two district level groups were formed comprising different local NGOs. A provincial level working group pf 11 members/NGOs was formed to set goals, objectives for the provincial level forum / coalition.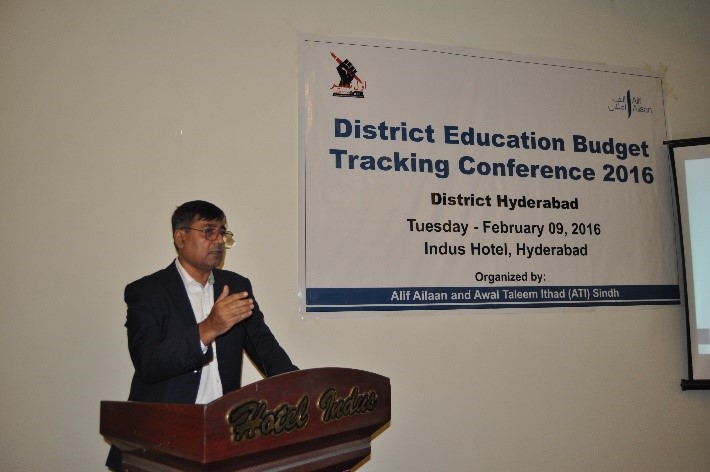 Provincial Dialogue on Sindh Education Budget
The CSSP from the platform of the Awal Taleem Ithad (ATI) in collaboration with Plan International and Alif Ailaan organized a provincial dialogue on Sindh Education Budget Tracking 2015-16. The event was aimed at to sensitize stakeholders and civil society on various aspects of Provincial Education Budget 2015-16 status including the underspent and allocations. It was a round table consultative dialogue chaired jointly by senior parliamentarians. Along with parliamentarians, representatives from academia, technocrats, CSO representatives and media personnel also attended the event.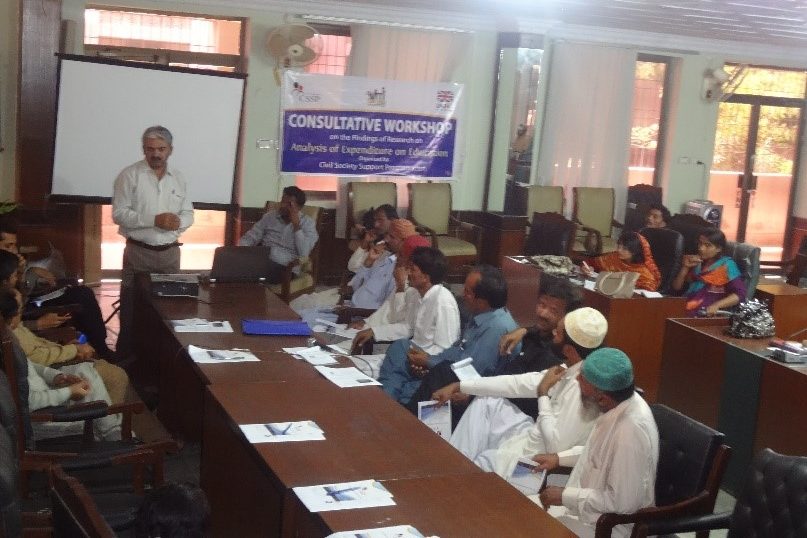 Advocacy on
"Sindh Education Policy"
A youth-led advocacy campaign was designed and implemented in Larkana and Sukkur division to create demand for developing Sindh Education Policy. The youth organized consultation meeting with the high schools, colleges and university level on importance of Sindh Education Policy. The teachers and students took interest in the discussion and shared their recommendations for Sindh Education Policy. A public dialogue in Sindh Education Policy was organized in Sukkur in which the relevant stakeholders participated. Recommendations from the relevant stakeholders collected and shared with the Sindh Education Department in written.
CONSTRUCTION of

Community School
The CSSP's Board of Directors and senior management staff contributed for establishment of the community school at the Hema Ram Colony, Taluka Samaro, district Umerkot. Additionally, the provision of washroom facility, books, and other stationery items were also ensured in the school.
The CSSP also supported the school construction at village Shoukat Ali Khashkheli, UC Berani, Taluka Jam Nawaz, district Sanghar which was affected by the monsoon floods 2022. The organization facilitated in the construction of two rooms, including provision of washroom facility, furniture, solar panel for electricity, and stationery.
Additionally, five classrooms were constructed in the Govt. primary & elementary schools of boys and girls in Taluka Saleh Pat, Pano Akil, Rohri and district Sukkur. And one classroom was constructed in Govt. boys' primary school in Taluka Chachro, district Tharparkar.
Education Reforms through Research & Advocacy (ERRA)
CSSP implemented a programme "Education Reforms through Research & Advocacy (ERRA)" that aimed to analyse budget allocation process and mechanism, level of involvement in the process of different officials of the education department in the districts and the trend of budget utilization. The programme focused on two components, first Research study and second Advocacy based on research findings and recommendations. The key intervention of the programme included;
Conducted a research study titled Trend analysis in allocation, re-appropriation and utilization of education budget in district Tando Muhammad Khan and Matiari was conducted, which was published and shared with different stakeholders.
Organized two district level and one divisional level consultative workshops to share the findings of the research report with all relevant stakeholders i.e. education department, civil society organizations, media, youth, political and social activists etc.
Organized provincial dialogue with political parties to launch the research report to create awareness and discuss budget increase in the education sector. The meeting was attended by Minster of Education Sindh and several other MPAs and the civil Society.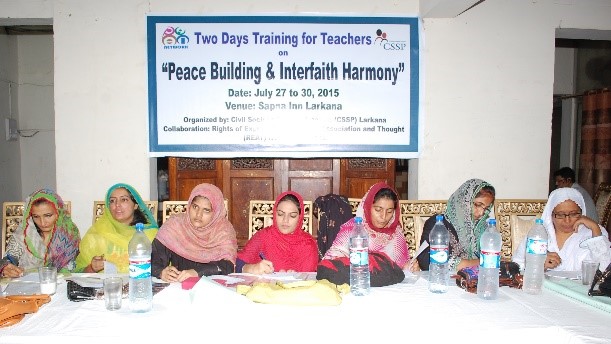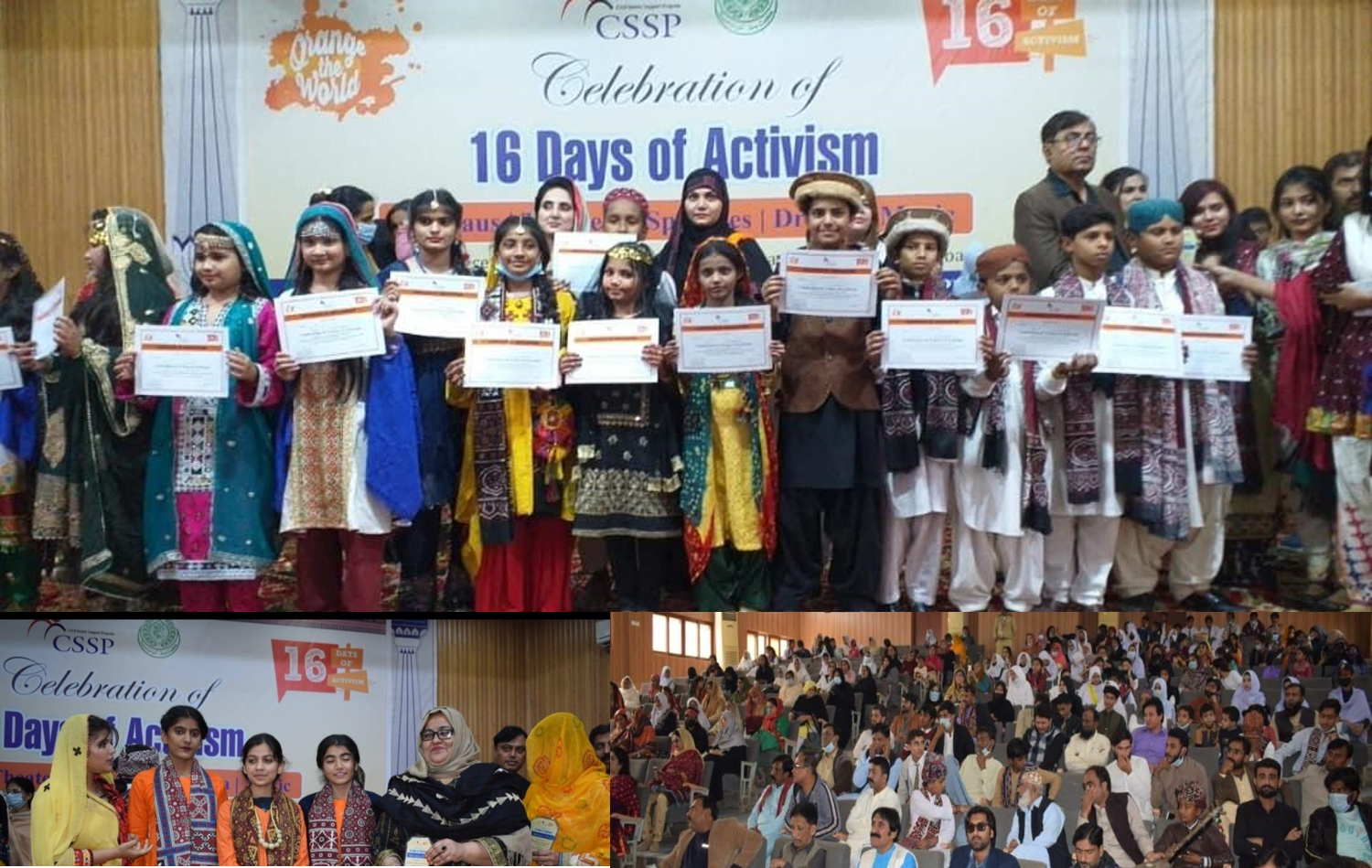 Established Education Watch Committees that conducted a total of 14 meetings regularly to discuss different issues. The members of Watch Committee organized a total of 05 press conferences in both districts to raise collective voice of community demanding for need based and proper allocation of resources in the budget 2014-15.
Organized four education walks/rallies as part of advocacy campaign in both districts where teachers, students, parents, education watch committee members and other stakeholders participated