The Civil Society Support Program (CSSP) is a non-profit civil society organization established in 2005 and received registration under the Societies Registration Act of 1860.The primary goal of CSSP is to bring about socio-economic transformation for citizens and institutions in Pakistan. They aim to achieve this by organizing, educating, engaging, and involving communities and public institutions.
Since its inception in 2005, CSSP has focused on youth, education, gender, economic empowerment, disaster management and interfaith harmony as its key intervention areas. The approach of CSSP has been to play the role of catalyst in the development process and bridging the gap between communities and public institutions. To achieve the goal of creating a thriving and prosperous society in which both individuals and institutions play an active role in promoting socio-economic development and good governance. The stakeholders, including government, youth, civil society organizations, public institutions, and elected representatives have been involved in a collaborative approach to address the issues collectively.
CSSP is currently present in six districts of Sindh province with its main office located in Hyderabad and field offices in Karachi, Mirpurkhas, Sanghar, Umerkot, and Tharparkar.
Legal Status: The CSSP is registered with Sindh revenue Board (SRB) of the Government of Sindh, Federal Board of Revenue (FBR) Government of Pakistan, and Employees' Old Age Benefit Institution (EOBI) of the Government of Pakistan.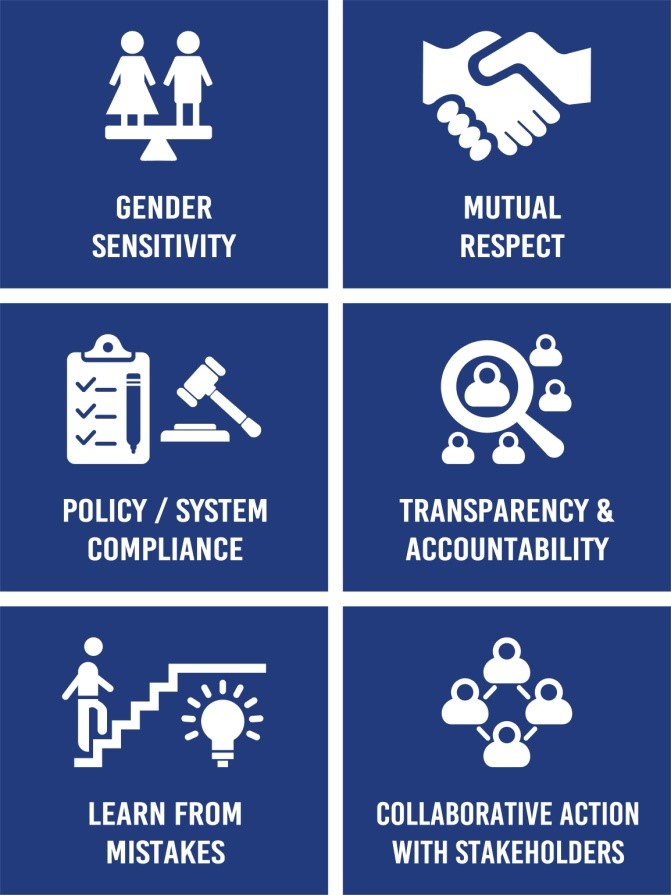 MOUs with Public Institutions / Government Departments
MoU with Social Welfare Department to have joint socio-economic wellbeing of women and youth of Sindh.
MoU with Sindh Culture & Tourism Department for promotion of positive aspects of culture and tourism in Sindh province.
MoU with Local Government (LG) Department for building the capacity of Local Government Khairpur Mir's staff
MOU with Sindh Human Rights Department to collaborate and contribute to develop Sindh Human Rights Policy and strengthening of overall Human rights mechanisms in the province.
MoU with Education department
MoU with Women Development Department (WDD)
MOU with the Forest department, they provided 8500 plants to CSSP youth groups at district Mirpurkhas & Sanghar for tree plantation drive.
MoU with University of Sindh and Child Rights Movement to promote the women / child / human rights
MoU with the Mehran University of engineering & Technology (MUET) and University of Sindh to conduct research studies and collaborate in joint interventions of civil society and academia.
MoU with the IBA Sukkur University
National Humanitarian Network (NHN) 
Coalition for the Rights of Minorities
Peace and Justice Network (PJN)
SUN Civil Society Alliance
Child Rights Movement (CRM)
National Alliance on Youth Development (NAYD)
Social Watch Pakistan Chapter
Bungalow # 04, Near Faqeer Sher Muhammad Bilalani House, Opposite Wapda Grid Station Mithi, Tharparkar.
Phone: 0232-261505
House # 55, Mustafa Town, Near Jarwari Shakh, Mirpurkhas.
Phone: 0233-860086
CSSP Office, Near Al Falah Masjid, Citizen Colony, Mirpurkhas Road, Sanghar.
Phone: 0235-582147
CSSP Office, Ward # 311, Bakra Piri, Near Mehran Hospital, Rohal Wai Road, Umerkot.
Phone: 0238-570022
House# 196. Street 24, Makhdoom Bilawal Housing Society, Near Abbas Masjid, Korangi Crossing Karachi.
Phone: 0346-3414274
Bungalow # A-101, Phase I, Block-A, Near Al-Khair Agency, Main Road, Qasimabad, Hyderabad.
Phone: 022-2102822