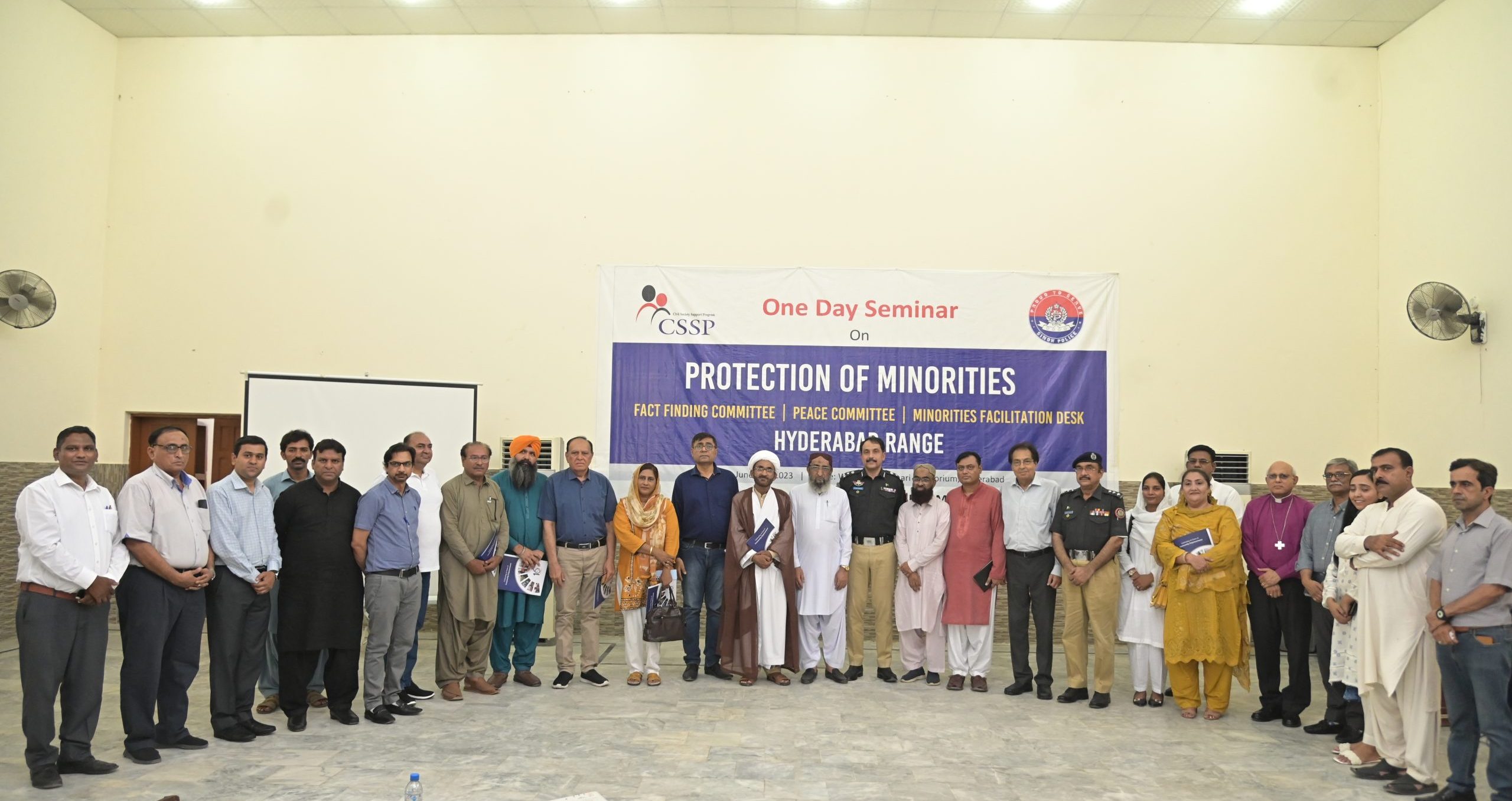 The Shared Futures project aims to foster collaboration and promote tolerance, peace, and interfaith harmony in the Hyderabad district of Sindh province. It focuses on two clusters comprising six Union Councils with a diverse population, including rural and semi-urban areas, where people of different faiths struggle for their livelihoods. The project targets low-income youth, regardless of their literacy status, socio-economic background, disability, religion, preferences, or orientation, with a commitment to gender balance. The project's approach revolves around facilitating interactions between majority and minority religious groups through formal and informal community gatherings. In total, 120 youth (20 per Union Council) will be engaged in the project to promote its objectives.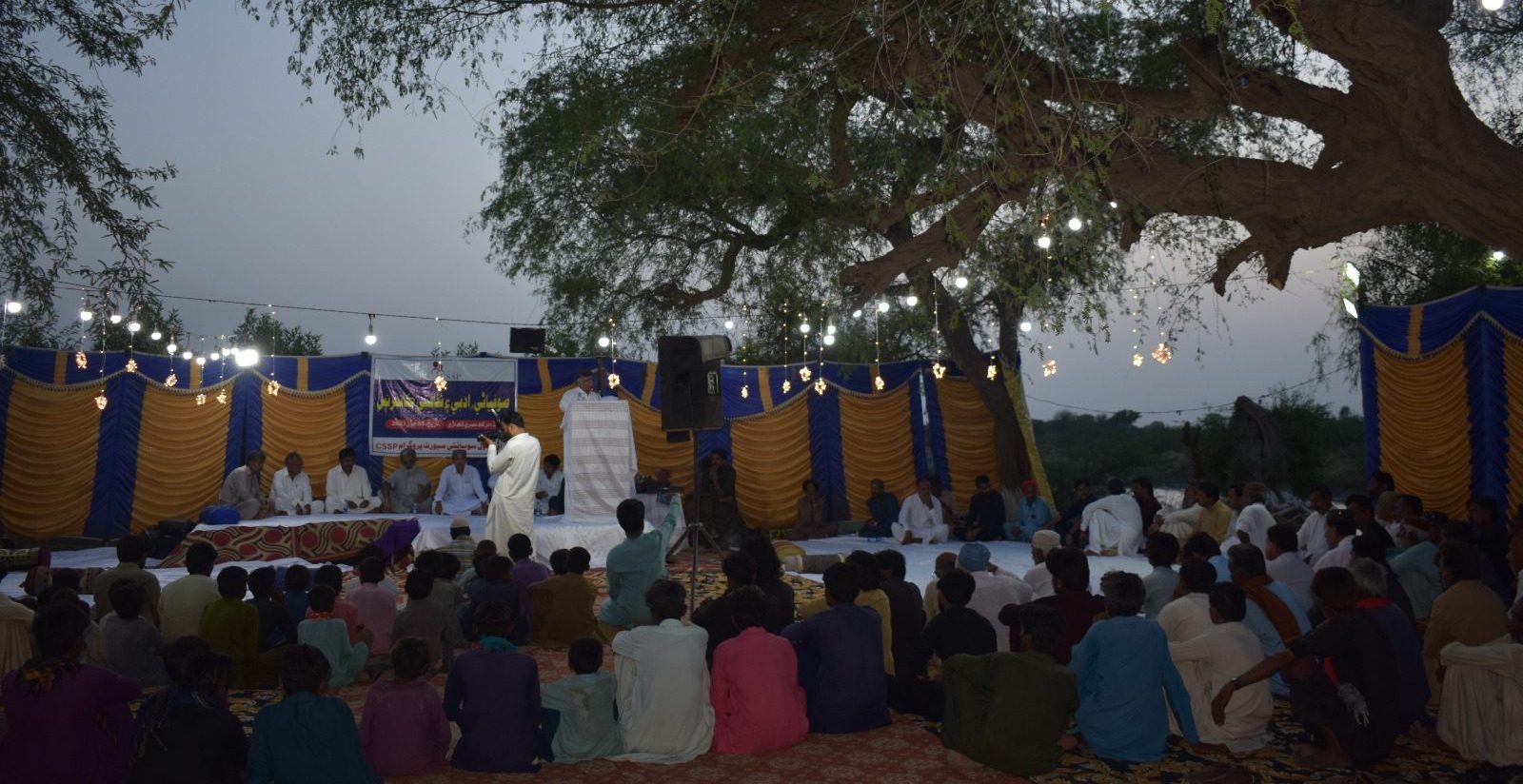 CSSP is implementing the project on Joint Social & Cultural Action to promote harmony among different religious faiths, sects, and groups. The aim is to create sensitization among local populace, religious leaders, and district stakeholders this project is being implemented in the district. The Community Groups are formed in villages where there is prevalence of such issues to promote respect for religious communities and followers. These Community Groups share the problems and its solutions with Citizen Support Group at the district level to highlight the efforts undertaken by group members in different villages and they also sensitize stakeholders to support the groups in propagating the message of culture, peace, harmony and progress. This program has achieved results in terms of government departments becoming responsive and citizens become proactive to demand rights with adherence to tolerance, mutual respect and harmony among all the residents of district Umerkot. This project is implemented in Umerkot district of Sindh province.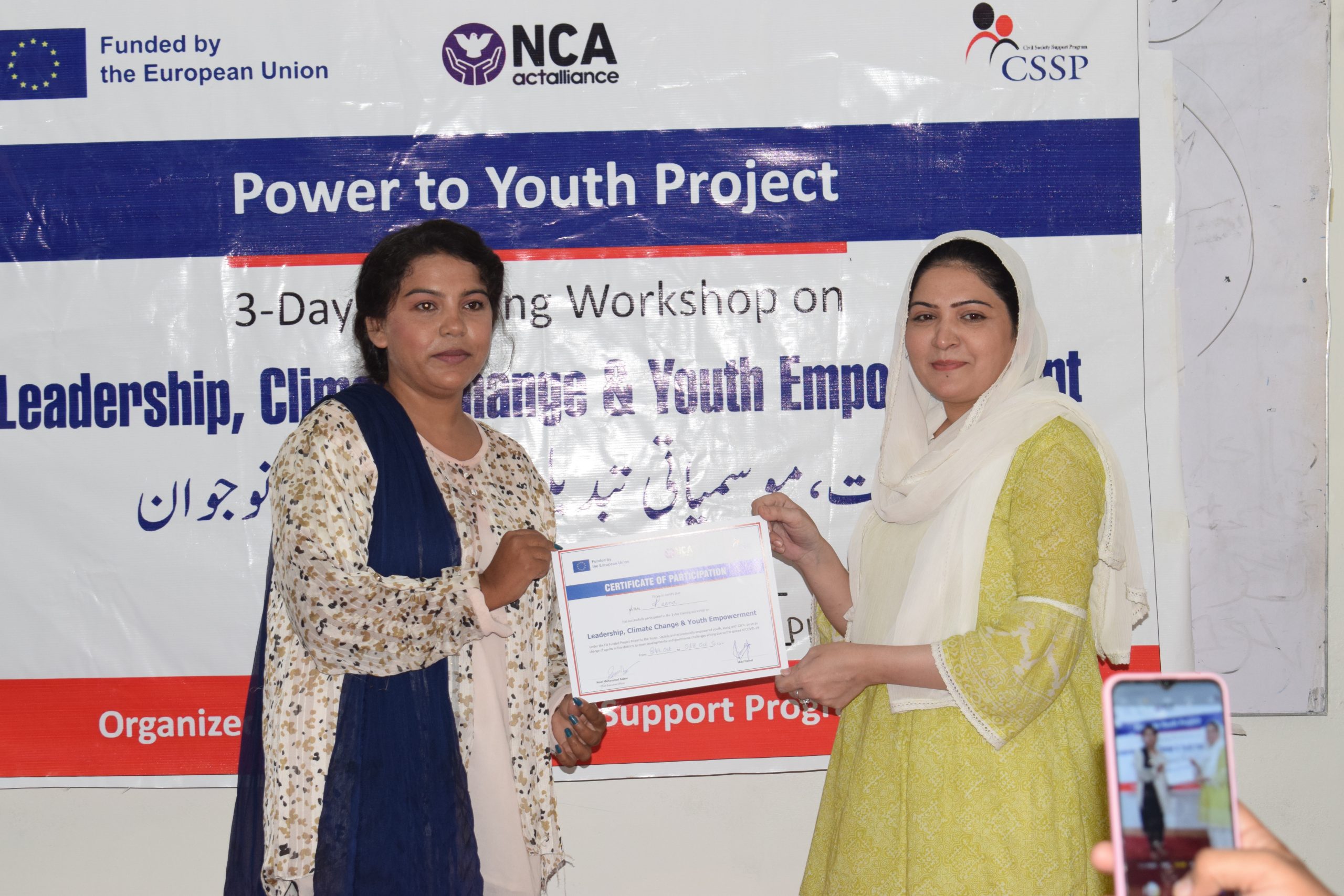 The youth empowerment has always been a challenge in the context of burgeoning youth population particularly after the Covid-19 pandemic. In rural areas where there are limited opportunities available for local youth, this project is an opportunity for the youth to get themselves socially and economically empowered. The youth need to be responsive and responsible therefore social leadership and coordination skills are aimed to be given to support communities in getting socio economic and legal aid services. The economic elevation of youth is aimed to be made possible through 20 Rozgar Centers for the promotion of income generation initiatives and attaining appropriate technical & vocational skills for getting inclusion in the labor & employment market. This initiative is being implemented in 10 Union Councils of Mirpurkhas and 10 Union Councils of Sanghar districts of Sindh province to cover around 3440 youth population. This project is funded by European Union and implemented in Mirpurkhas and Sanghar districts of Sindh province.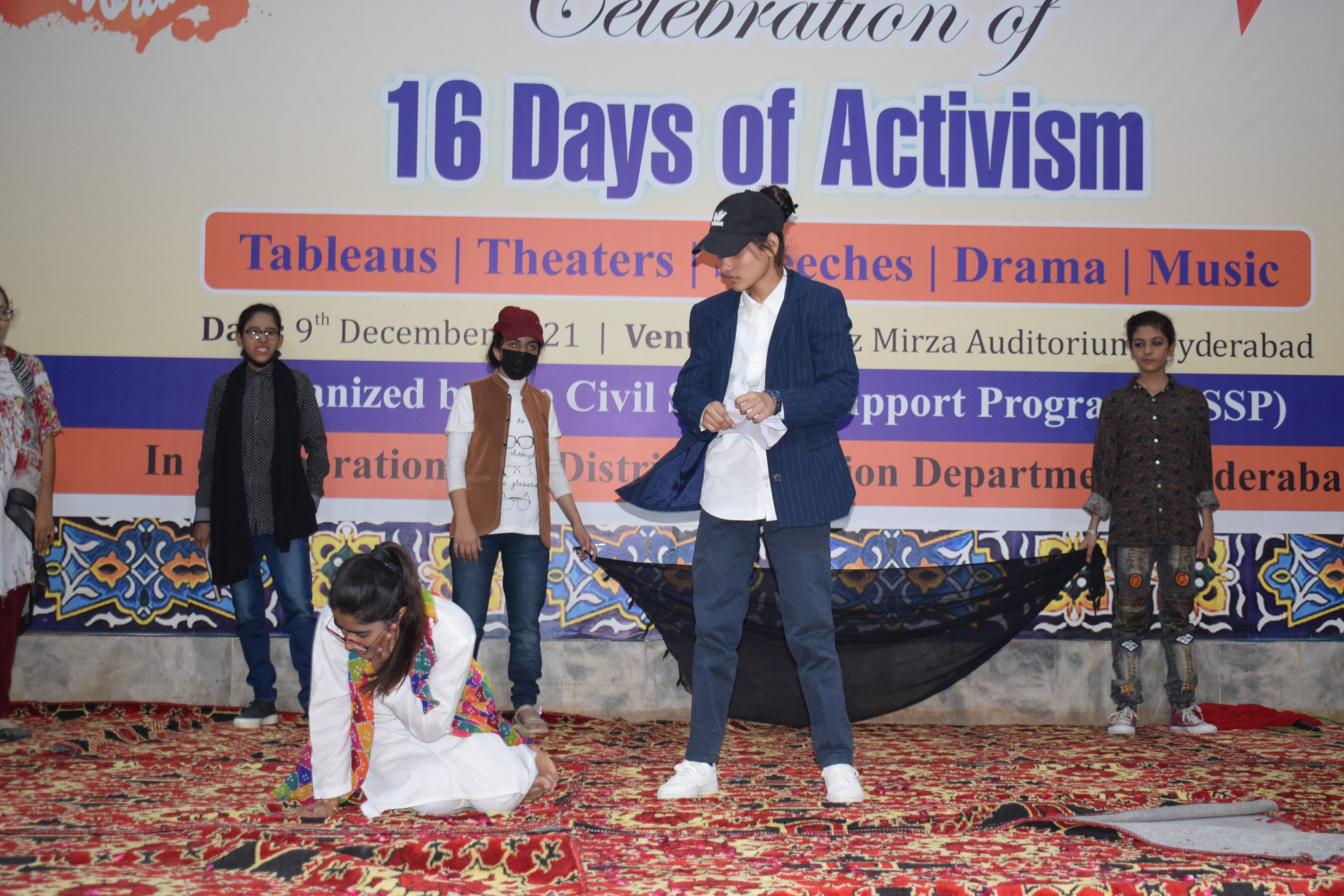 The women empowerment has been the strategic focus of CSSP and it has engaged stakeholders to support the women in getting employment and protection from the public and private sector. The protection measures have been strengthened by CSSP by cultivating sense of responsibility among office bearers to prevent gender related issues and challenges and create amiable environment for the women to provide her services in education, health, governance and all other fields of development. CSSP has strengthened the mechanism for gender empowerment in Sindh province particularly in Mirpurkhas district. The diversified stakeholders were engaged in the program through coordination, networking and liaising for supporting the community women in various skills based trainings. The economic empowerment was embedded in the program and five (5) Rozgar Centers were established in 5 Union Councils with the main objective of providing skills through trainings among the women participants. This project is funded by NCA and implemented by CSSP in Mirpurkhas district of Sindh province.